Education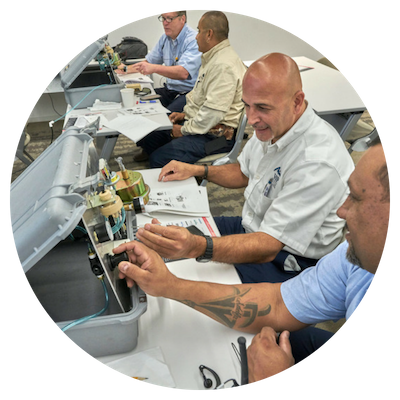 AAFAME schedules skills & business related topics at monthly luncheons and training classes. These presentations are conducted by industry professionals. The topics and presenters are chosen by our programs and training committee which consists of member volunteers. Visit our leadership page to learn more about our committees.
These presentations are designed to increase members understanding and abilities in those areas identified by an annual training survey and committee members who are in the field. Cost of each luncheon or training class is minimal for members.
Our presentations count as "Continuing Education" as recognized by BOMI (Building Owners & Managers Institute International). Training classes equal 2 hours in addition to the monthly luncheons which equal half hour.
Visit our
calendar of events
for more details about our monthly luncheons and training classes.
Nowhere else can building engineers get this type of training.