Abith Vargas, HPI
Member Spotlight: Abith Vargas, HPI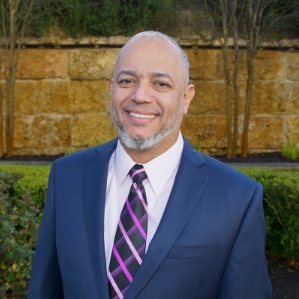 Current Career:
Building Engineer at HPI Real Estate Management (2019 will be his 6th Anniversary at HPI)
Positions in AAFAME:
Adventure Fest and Vendor Expo Committee
Unusual experience as a Building Engineer:
There was a water leak in the building shower, the water was coming out in every direction, so I used the shower curtain as a shield! It was a cool experience. Thankfully the water leak was eventually stopped.
What do you love about being a Building Engineer:
I love learning something new every day and getting to fix things to keep my building safe.
Hobbies:
Abith is a BMX Freestyle rider, he plays guitar (acoustic and electric), he's an Artist, he loves to ride Motorcycles (Abith is a huge fan of the Café Racer's. A Café Racer is lightweight and often lightly powered motorcycle that is characterized by speed and agility and at one point in the 60s, bikers started using cafe racer to make quick rides between cafe (or cafe hopping, as some prefer to call it). He said, "Think of it like bar hopping, but Café Hopping!" His brother Noel inspired him to ride motorcycles and his friend taught him, in exchange for a haircut, on a BIG bike. He loves the fresh air and enjoying the environment when he rides. Abith also cuts hair! He has been a Barber since he was 16 years old. He can do everything from razor cuts to giving you exactly what you want from a photo. Another one of Abith's hobbies is fixing things. He fixes anything he puts his hands on. He is very skillful at repairing things. I personally think his nickname should be Mr. Fix It!
BMX Freestyle Rider? Tell me more:
I am a BMX Freestyle Rider. My style is called Flatland Freestyle, think of it as breakdancing mixed with figure skating. I ride because I love it, not to compete. I started BMX'ing since I was 13 years old. I saw some tricks on a movie called "RAD", a movie about BMX racing and knew I had to try it! When I started my first trick I thought WOW that was pretty cool until I realized that there was a guy behind me holding my seat! I was able to accomplish the trick immediately after, with no one holding my seat.
Tell me about your accomplishments being an Artist:
I won 1st place in an art contest when I was 6 years old (1st grade) drawing Cartoons. I competed with the whole school! I even got paid to draw! While I lived in Florida, I won 1st place in a Church contest when I drew an Angel.
Five minutes of fame:
I met retired professional basketball player, David Robinson, while I was working in a bank. I said, "Hey! I know you! Can you sign my card?" He wrote a biblical verse from John 3:16. I also knew Dave Mirra, an American BMX Freestyle rider. He was a really cool guy. Everyone that knows the sport, knows he's the best.
Pet Peeves:
Bad Drivers. I get frustrated with people that do not know how to drive.
What would you change:
Not make mistakes. I know we are not perfect.
Favorite quote, saying or song:
My favorite song is "Send me an Angel" by Real Life. I love all kinds of music. Everything from Christian Music to Pop!
Favorite about AAFAME:
All the great people….AND AMY ABLES!!!!!!!!!!!!!!!!!!!!!!!!!